Dr. Hamilton Patient Reviews
I found out about this institute through my amazing singing coach after mentioning that I couldn't breath out of my nose. Getting this surgery changed my life in ways I didn't think was possible. I'm not able to breath through my nose at all times and also love the way my nose looks now that it is straighter and more symetrical. Thank you Dr. Hamilton and your team members for all your help!!!

G.B.
Los Angeles, CA
Dr. Gupta has been my Ear-Nose-Throat specialist. I spoke to her about getting my nose fixed and my concerns of it changing my vocal sound. She referred me to Dr. Jason Hamilton. I am "extremely" happy with the doctor's care at OHNI! Dr. Hamilton has renewed my trust in doctors again. I am very pleased with my results and have referred friends to him already! Amazing, caring staff!

D.P.
Temecula, CA
I came in with 2 displayed nasal fracture due to a car accident. A week after my surgery my nose looked amazing. At 5 weeks post op, everyone says my nose doesn't look like it was fractured. Just as important to me is the great staff at OHNI. Everyone is kind, friendly and compassionate. This is a five star organization! Worth the drive!

K.S.
Irvine, CA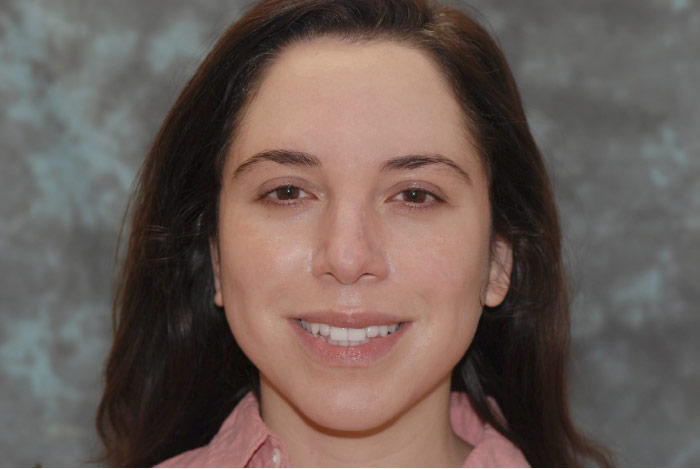 My experience with Dr. Hamilton and his team has been exceptional. From my first visit, I felt well taken care of, I left that day with more information than I had ever gotten about my situation. Dr. Hamilton is very kind, funny and just makes you feel at ease. His team is superb quality human beings and medical professionals. They were really responsive after the procedure and answered any questions and concerns.
The swelling and bruising was minimal. I can not wait to be able to finally breathe through both nostrils without a problem. With his referral to their allergy specialist, I feel hopeful to be free of all breathing, sinus, allergy, post nasal drip, and all problems I was facing.
Thank you, Dr. Hamilton and team. We just have to get my husband in for a visit next!

M.F.
Los Angeles, CA
Dr. Hamilton and his staff did a great job addressing my concerns regarding my rhinoplasty. I initially did some research and found his practice and fell in love with his work. I would have to travel out of state for the procedure, but my mind was set on having it done with Dr. Hamilton because I felt his artistic vision was aligned with my idea for my nose. His staff assisted me with setting everything up, and now I can say it was all worth it. This was one of the biggest decisions of my life and I'm glad Dr. Hamilton was the surgeon performing my procedure.
N.D.
New York, NY
Dr. Hamilton was amazing. He has the best bedside manner of any doctor I had seen. Other doctors didn't listen as well and were much more interested in the cosmetic part of surgery. Dr. Hamilton blends together the functional as well as the cosmetic aspects of surgery, unlike any other doctor I had encountered. If you want a nose that works and is natural looking, trust him! The rest of the staff is amazing and so helpful. Always felt really cared for at OHNI.
N.B.
The Woodlands, TX
The reason I chose OHNI was because I had broken my nose and my friend told me that I needed to meet with Dr. Hamilton before I had my nose fixed by another physician that I consulted with. My friend told me to trust her and go see Dr. Hamilton. She was right; I knew right away that I wanted Dr. Hamilton to fix my nose. I also really liked the fact that he specialized in Head and Neck and didn't do other parts of the body, this was very important to me.
Before choosing Dr. Hamilton I had consulted with two other Doctors. I immediately liked Dr. Hamilton he was not pretentious but clearly loved what he did. He took lots of time and explained everything to me. I was never rushed, he knew that I was nervous and he was incredibly patient with all of my questions. I am so happy with the results everyone at OHNI the staff is great and friendly. I would absolutely refer other to OHNI. It was a wonderful experience.
M.O.
Santa Monica, CA
Nasal Fracture
My initial visit with Dr. Hamilton was for my deviated septum causing nasal obstruction. At a young age I broke my nose and over the years my nose has progressively gotten worse, moving to the right and causing a deviated septum. After doing some research I decided Dr. Hamilton seemed like the right doctor for me to have surgery with.
After having surgery I feel as though Dr. Hamilton did a great job especially for a nose that had been broken for so many years. I visited a few doctors before seeing Dr. Hamilton but no one seemed down to earth and as honest as Dr. Hamilton, he actually tries to capture your goal in what you are trying to do as a oppose to making adjustments of their own as some other doctors tend to do. Thank you Dr. Hamilton.
C.C.
Hermosa Beach, CA
SeptoRhinoplasty
The reason for my initial visit to OHNI was for a Rhinoplasty consultation. The reason why I chose Dr. Hamilton is because he specialized in head and neck cosmetic procedures, and I read really great reviews from his patients. I consulted with many different plastic surgeons and felt like those doctors were trying to tell me what I wanted to hear. When I came for my consultation with Dr. Hamilton he made me feel very comfortable and answered all of my questions and he looked so calm and confident, so I decided to come back for a second consultation with him. During my second consultation he took a few pictures of me and went over all of my concerns in details.
What I like about Dr. Hamilton is he listens to what his patients want the results are better than expected. I am 34 years old and I was always self conscious about my profile. I didn't want to change my appearance, only my profile. Dr. Hamilton did an amazing job. I don't look different, but I love my profile. My nose looks very natural and people who don't know that I had Rhinoplasty do not notice anything except that I look good. A few people who do know about my surgery asked me for Dr. Hamilton's information. Thank you so much!! I am super happy that I have made a great choice choosing my surgeon, and I will definitely high recommend Dr. Hamilton to others.
N.G.
Woodland Hills, CA
Functional & Cosmetic Rhinoplasty
I had been considering rhinoplasty for quite sometime, had even kept Dr. Hamilton's info from a magazine for over 5 years. I knew if I ever had it done, he would be the person, and I had never met him before.
I was so impressed by his bedside manner and expertise on the subject. He was patient and extremely thorough… as was everyone that had a hand in my surgery. I felt completely comfortable, not one bit of anxiety.
The results, superb, outstanding!
Thanks Dr. Hamilton!!
T.T.
Los Angeles, CA
I am extremely thankful and grateful for the excellent care extended to me on such short notice. From the examination, to scheduling surgery…from start to finish it was excellent. Thank you Dr. Jason Hamilton for your work. I can now breathe! It's like a bonus at my age and I can only thank you.
May God continue to bless and prosper all you do and may He bless all who work with you. With Humble gratitude and much appreciation, Si Yuuos Mảase.
Sinceramente,
Gov. FC.
The issues with my nose started off when I was 13 and broke my nose. I wanted someone that could make my nose aesthetically pleasing and fix my breathing. I couldn't ask for more or for less. I knew something had to be done, so I went to a couple of doctors and everyone had their own vision. I was referred to Dr. Hamilton by another surgeon. When I met Dr. Hamilton he had the best perspective. He took his time to explain everything. Dr. Hamilton's staff was very polite and friendly. Dr. Hamilton was very interested in how I was doing.
I only wanted minor adjustment and I really believe I got the best results. Dr. Hamilton is great; he had dual experience, being able to fix the functional part of my nose as well as the cosmetic part of my nose. He came with a great reputation and said exactly what I wanted without me saying to much of anything. He is very good at his craft, while being well balanced about his vision. I would, without a doubt, recommend Dr. Hamilton to family and friends.
J.M.
Santa Monica, CA
Dear Dr. Hamilton,
Thank you for making my process as painless as possible. It was quite a journey but I knew that I was in good hands the whole time. You are an amazing doctor and I am so glad I found you! Thank you for taking care of me like little Lola, she should be happy to have such a good daddy! You rock!!
Sincerely,
J.R.
P.S. Did I mention I love the results? Now I have the nose I always wanted.
My experience throughout the surgery has been an exciting and beautiful one. The staff, along with Dr. Hamilton were the most important contribution to my experience her. Dr. Hamilton is an amazing doctor, not only in that he is great at what he does, but he saw me as more than just a patient; he saw me also as a friend, or even a daughter to him. I knew he was my doctor when we had our first consultation together. He explained the process in a way that I could understand what was going to happen.
The staff was wonderful as well; they treated me gently with care and patience. I want to thank everyone, especially Dr. Hamilton, for such a wonderful moment in my life. It has truly been life-changing, and I could never forget the people who made it all possible. Thank you so much from the bottom of my heart.
L.F.
Dr. Hamilton,
From top to bottom, from your staff to Laurie, everyone has been so wonderful and accommodating. I went in to see you not really knowing how to verbalize what I wanted…not wanting a "nose job" but also not wanting it to stay the way it was. You gave me the best of both worlds. You knew what I couldn't express and gave me the perfect "whisper" for my face. I think you are incredibly talented, and I will be referring everyone I know to see you for anything neck up, especially the nose!
Thank you again for everything!
M.O.
I initially saw another surgeon and he said that he was unable to perform the surgery I wanted him to do. So by luck, I was referred to Dr. Hamilton. I decided to stay with Dr. Hamilton for my rhinoplasty because of his broad knowledge basis and expertise. Dr. Hamilton had such a great demeanor about him. After seeing all of his work in his specialty, I know I was going to get my nose done by him.
Besides Dr. Hamilton, his whole staff from front to back was great. The results of the surgery are great, I love it, and it was the best decision I have ever made. I have already referred a friend to Dr. Hamilton and my friend has had the same surgery done. I will continue to refer family and friends to Dr. Hamilton due to his excellent talents.
C.L.
Los Angeles, CA
I first reached out to Dr. Hamilton when my breathing became significantly worse after a nose injury. After my first visit and the two weeks following the prescribed nose spray really wasn't helping and so I cam back in to discuss getting a septoplasty. After weighing my options I knew I wanted the procedure done. I did not consult with another surgeon because Dr. Hamilton had a great track record and I felt incredibly confident that he was the one to make it happen. Now, nearly 3 weeks later, I am feeling pretty good –my swelling is going down and I can feel the change in my breathing. I am happy with the results and would recommend him to others in need of nose surgery! Thanks!
J.P.
Los Angeles, CA
Being new to L.A., when the need arose for an ENT, I was fortunate enough to receive a glowing recommendation of Dr. Hamilton (which included a suggestion that he was so goo that he very well may be too busy to see me anytime soon). In spite of that warning I called Dr. Hamilton's office and luckily received an appointment for an evaluation the very next day. Dr. Hamilton has a calm and relaxed demeanor that put his patients at ease and overall does a great job. Thanks to Dr. Hamilton and the rest of the team for their hard work and expertise in putting my nose back together.
L.G.
Los Angeles, CA
Schedule Your Appointment or Consultation
Complete the form below to setup an office appointment or a Skype or phone consultation.