Revision Rhinoplasty, Septal Perforation Repair, Cosmetic Nasal Procedures
Los Angeles, CA
Jason S. Hamilton, M.D., F.A.C.S. & Michael Godin, M.D., F.A.C.S.
Functional Nasal Surgery Experts
Dr. Hamilton and Dr. Godin of Osborne Head & Neck Institute are reconstructive plastic surgeons that specialize in primary nasal surgery (septoplasty and turbinate reduction), revision rhinoplasty, and the repair of septal perforations. Our physicians are particularly passionate about rhinoplasty and have devoted considerable time refining their surgical repertoire to produce exceptional results. The surgeons pride themselves on two simple facts. They achieve excellent aesthetic and functional outcomes for their patients and few if anyone can tell their patients have had surgery. And this makes them among the most sought after surgeons in the country.
Nasal Surgery Videos
Julie, an inspiring singer/ songwriter from Las Vegas has a septal perforation caused by a trauma from child abuse. She seeks the help of specialist, Dr. Jason Hamilton to repair the hole in her septum so she can finally close that chapter of her life.
HHT is a hereditary condition that causes fragile malformed blood vessels. After many trips to the emergency room to cauterize and stop nose bleeds, David is left with a large hole in his septum that must be fixed.
Dr. Hamilton was amazing. He has the best bedside manner of any doctor I had seen. Other doctors didn't listen as well and were much more interested in the cosmetic part of surgery. Dr. Hamilton blends together the functional as well as the cosmetic aspects of surgery, unlike any other doctor I had encountered. If you want a nose that works and is natural looking, trust him! The rest of the staff is amazing and so helpful. Always felt really cared for at OHNI.
-N.B., The Woodlands, TX
Research & Publications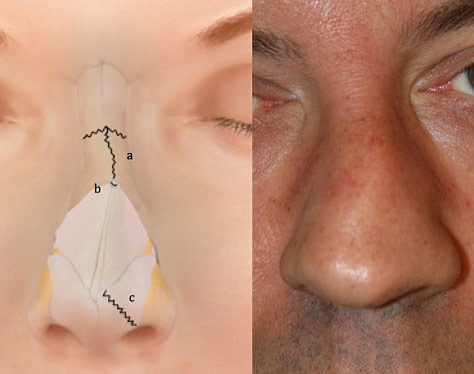 The nose is the most commonly injured facial bone. A fractured nose must be evaluated immediately for the presence of a septal hematoma (a large blot clot involving the nasal septum). If not drained promptly a septal hematoma may lead to infection,…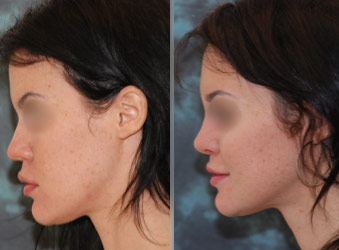 Septal perforations may arise from a variety of common injuries to the nose. These injuries can compromise blood flow to the nasal septum causing a small hole and eventually leading to a larger perforation. Common etiologies include medication…
Septal perforations may arise from a variety of common conditions. One common etiology associated with septal perforation is corrective surgery for septal deviation (deviated septum). During an evaluation by a septal repair…
Watch our documentary series
OHNI Case Files
now streaming
Our Doctors are volunteer surgeons with osborne head & Neck foundation
Our humanitarian projects stretch across 5 continents, and broadly focus on: improving access to ear, nose and throat health services; head and neck surgical care; mentoring youth leaders; advancing child welfare and development; growing socially and community-conscious businesses.