Dr. Zandifar Patient Reviews
After being sent to Osborne Head & Neck Institute by my family doctor from an orbital fracture, I had no idea what to expect. What I got was an appointment the very next day after I called, and surgery appointment made for me that very same week. They even moved my surgery up to help get me healed and on the road to recovery that much faster. I am fortunate to get Dr. Zandifar who did an outstanding job reconstructing multiple severe facial fractures. It was one of the most amazing experiences of help I've ever had in life.
C.H.
Westlake Village, CA
Open reduction, internal fixation of left zygomatic maxillary fracture
I had a split ear lobe that I was always very self conscious about, but I was hesitant about having it fixed because I was worried about keloids developing.
Dr. Zandifar took my fear about that into consideration and took extra steps that my surgery didn't solve one problem and create another!
The surgery itself went well and I have been very happy with one results. No split ear lobe anymore and no keloids. It's been a win/win thanks to Dr. Zandifar's treatment.
C.J.
Los Angeles, CA
Ear Lobe Repair
Dr. Zandifar is a highly skilled and extraordinary competent plastic surgeon. You couldn't find a better one!
M.B.
Manhattan Beach, CA
Moh's Closure
For many years, I have been self-conscious about my nose. Rhinoplasty was a procedure I always wanted but never thought I could afford. However, when I first met Dr. Zandifar, I learned that my medical procedures could be covered by insurance and was more affordable than I thought it would be. During my initial consultation, I became overwhelmed and anxious about the procedures he recommended. As we got to know each other, I felt thrilled and self assured that Dr. Zandifar would be the doctor that would transform my life medically and personally. Being sometimes a critical and particular person, I am glad that I found Dr. Zandifar. He gave me a new nose that I am fond of and now I am able to breathe, smell, and sleep throughout the night. Thank you OHNI and Dr. Zandifar.
S.T.
Bakersfield, CA
Rhinoplasty
My experience with Dr. Zandifar was simply great. The doctor and staff were extremely caring and helpful, they were on time and made me feel comfortable and valued as a patient.
N.A.
Chino Hills, CA
Septoplasty and Turbinate Reduction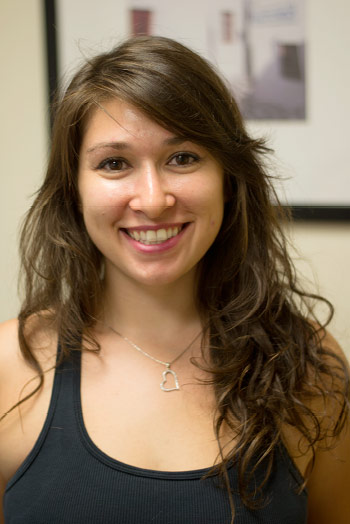 I first came to Dr. Zandifar in 2011 in hopes of being able to breathe better through my deviated septum and turbinate reduction surgery, Dr. Zandifar not only accomplished that but he exceeded my expectations so much so that I came back the following year for hump reduction surgery. What initially made me decide to have surgery with Dr. Zandifar at the Osborne Head and Neck Institute was the warmth, care and kindness that I felt from Dr. Zandifar. He made me feel comfortable and completely at ease. I felt like I could not only trust him with my nose but my life as well. I honestly adore Dr. Zandifar and I think he is one of the most outstanding, amazing, caring and warm doctors I have ever met (wish more doctors could be like him!)
He is the reason I decided to go with the OHNI, which had been my third consultation. Other than that the OHNI is a wonderful and modern doctors office that is easy to schedule with and understanding of their patients. I love that OHNI is always willing to work with the patient to make them more comfortable. I felt nurtured here and in great hands. I would more than recommend Dr. Zandifar and OHNI as one of the best ENT office and surgical center. Dr. Zandifar is one of the most amazing and gentle doctors, he is absolutely the best!!! I wish him all the best, and want everyone to know how awesome he is!
S.Z.
Rhinoplasty
Deviated Septum / Turbinate Reduction / Rhinoplasty
I love OHNI all around. I was beyond skeptical about getting my tonsils and deviated septum fixed from hearing about botched procedures and screwy doctors but that was not my experience here! Everyone, from the front desk receptionist, to Chris the surgery scheduler to Dr. Zandifar and Dr. Williams were far beyond my expectations. I was so touched when Dr. Williams and Dr. Zandifar both wrote me cards saying get well soon in my recovery.
I have never trusted my health care providers as much as I trust this institute. I'm 19 and couldn't breathe through my nose for almost 5 years and had tonsillitis on average 12 weeks a year. Now I can finally breathe through my nose with ease! And my tonsils will never give me grief again! Also, Dr. Gupta is such a great doctor, she was the first one I met with here and set up my meeting with Dr. Zandifar and Dr. Williams. I am always going to come back for anything ENT and skin related because these doctors are the real deal and so kind/ just plain awesome! Thank you so much OHNI!
S.M.
West Hollywood, CA
Septoplasty / Turbinate Reduction
I came to Osborne Head and Neck to see Dr. Zandifar regarding my deviated septum. It turns out that I need to do the surgery. My experience was very powerful. From the day I scheduled the first visit to the days after the surgery. Dr. Zandifar was really helpful and advisable, he really knows what he is doing. He gave me the best solutions and used the best methods. The scheduling system was really flexible where you have almost open time to choose when you want your visit. Finally, I can say that the whole staff were helpful and always smiling.
M.A.
Bakersfield, CA
Deviated Septum
I found Dr Zandifar on Google after I had suffered a broken nose; I came across and found good results. Dr Zandifar did an amazing job and I am very satisfied with my results. I recommend Dr Zandifar to anyone seeking a good and professional job to there nose. The staff was friendly and nice.
M.N.
Los Angeles, CA
Closed Reduction Nasal Fracture
I had issues with sinus blockage related to seasonal allergies and snoring. Felt tired all the time since I was not getting good sleep and breathing was bothering at time due to the on-going stuffy-nose. I was referred by Dr. Eitches (my allergist) in the same building to come see the doctors at Osborne Head and Neck Institute. Upon consultation with Dr. Zandifar, I still tried other ways of addressing the issue including anti-snoring mouth piece. After a year of trying other means, I've decided to have the procedure on my nose and throat to alleviate the issue.
Dr. Zandifar and staff were all very accommodating with my schedule to travel abroad and to have the procedure done and areas of surgery healed. This was my first experience of major surgery and I would not recommend anyone else than OHNI for similar procedures. The follow up appointments to go through the healing or recovery process has been fantastic. Great example of healthcare and patient care! Worth every cent paid for the process with these wonderful folks!
M.C.
Los Angeles, CA
Septo, Turbs, UPPP
The reason for my initial visit was to check out if I needed to have a surgery for a deviated septum and adenoids removal. I heard about the clinic from the internet, I found many comments talking about the clinic so, I decided to come over. However, when I first met Dr. Zandifar and the clinic's staff, I felt very comfortable to do the procedure here.
I already told few friends who were searching for a very good clinic to check out their conditions and make procedures if necessary so they came over and were comfortable with the staff. Finally, I felt that the staff was really taking care of me from making appointments to doing the procedure and the stuff after the procedure. So, I thank all the staff and I hope God saves them.
K.A.
Bakersfield, CA
Deviated Septum / Adenoids
I had stuffy nose for years. Since teenager age, I could not breathe with my nose fully open. When I was back in China, I saw many doctors and tried many kinds of medicine, then did a septoplasty. None of these worked. After I came to the U.S., the problem was still there. After a few months, I decided to see a doctor again. So I looked up ENT docs in my insurance network (Cigna) Head and Neck came in the first. I saw Dr. Zandifar about 4 months ago. He is very kind and patient doctor!
Dr. Zandifar gave me some medicine first, it still didn't work. After discussing in detail with Chris the cost, I finally made up my mind to do a surgery. That might be the most right decision I've made for my nose! The process is smooth. The staff is very helpful. I feel very satisfied in every aspect of the surgery. For me, I am especially concerned in costs and surgery effect. They did a great job in explaining all the costs I need to pay, so I know exactly how much I would pay. The surgery went well, I can breathe much better than before, very thankful to this! I would definitely recommend someone else to come here to solve their problems! Everyone here is awesome!
J.M.
Culver City, CA
Revision Septoplasty / Turbinate Reduction
I can not say enough good things about the procedure and treatment I received from
Dr. Zandifar. I was getting married shortly after the procedures and I feel he did everything he could to have me "looking good" for the wedding.
J.B.
El Segundo, CA
I came in to see Dr. Z out of sheer desperation. Honestly, I just picked OHNI off the Cigna website. I read review on yelp and they were good so I went for it.
I've been seeing doctors for several years now; allergists, sleep specialists. I received a C-Pap machine and on and on. Since I couldn't breathe through my nose I couldn't use the C-Pap. Dr. Z was my last resort for a good night's rest.
I had my surgery a week ago-septoplasty and turbinate reduction. Lisa- his scheduler is an awesome resource. Frankly, everyone I encountered were helpful, respectful and nice! Most staff in doctors' offices are detached and mildly cranky-not the OHNI staff! Surgery went well. I had called several times for questions and always received a quick response. Dr. Z is very caring, gentle and just an all around good guy. I could go on and on….
Thanks Dr. Z!
E.A.
Los Angeles, CA
Septoplasty / Turbinate Reduction
I came in with sinus issues, Dr. Z diagnosed the problem, corrected it and now I can breathe much more easily.
A.B.
Compton, CA
Dr. Zandifar is brillant! Kind, patient, and highly capable. He knows just which changes to my nose would most flatter my face while making sure. I still looked like "me in the end". No one can tell I've had surgery but I find myself telling people about it, simply because I'm so proud of the result. (3 months after surgery). Even my own mother did not notice that I had a rhinoplasty! She just kept saying you look pretty…. Did you loose weight?
Anyway, the nurses and medical team were wonderful, making me feel cared for and safe both before surgery and during my recovery. Ultimately, I'm just so happy with my nose. I can take photos now without fear of looking bad and Dr. Zandifar's work was so precise that the result seems natural, like I was simply born with a beautiful balanced face. I recommend Dr. Zandifar as highy as I can. I trusted him with my face and would trust him with my life.
A.K.
Santa Monica, CA
Rhinoplasty
I had a great experience at OHNI from the first visit I was treated nicely. The doctor and support staff were on top of everything and I had no issues with scheduling, surgery, financial arrangements or recovery. Dr. Zandifar took time to go over all the procedures with me and so far I have had a full recovery.
A.S.
Ladera Ranch, CA
I initially came to Dr. Zandifar in March after an accident in which I fractured my nose and had stitches in my nose and forehead. I found him through my insurance after I was unhappy with the first ENT I saw. I immediately felt very comfortable at OHNI and with Dr. Zandifar. The whole process was easy and reassuring. Dr. Zandifar is great, and I would highly recommend him!
E.F.
Playa Del Rey, CA
Closed Reduction Nasal Fracture
Schedule Your Appointment or Consultation
Complete the form below to setup an office appointment or a Skype or phone consultation.